So, after madly painting for the past few weeks my latest herd of waxy encaustic animals has made it to The Royal! I'm really excited about this years show, this year there are more artists in The Winter Gallery where we are exhibiting which is great, the more the merrier as far as I'm concernedand and I really like the woodsy view across the aisle from me, the landscapers did a great job this year!!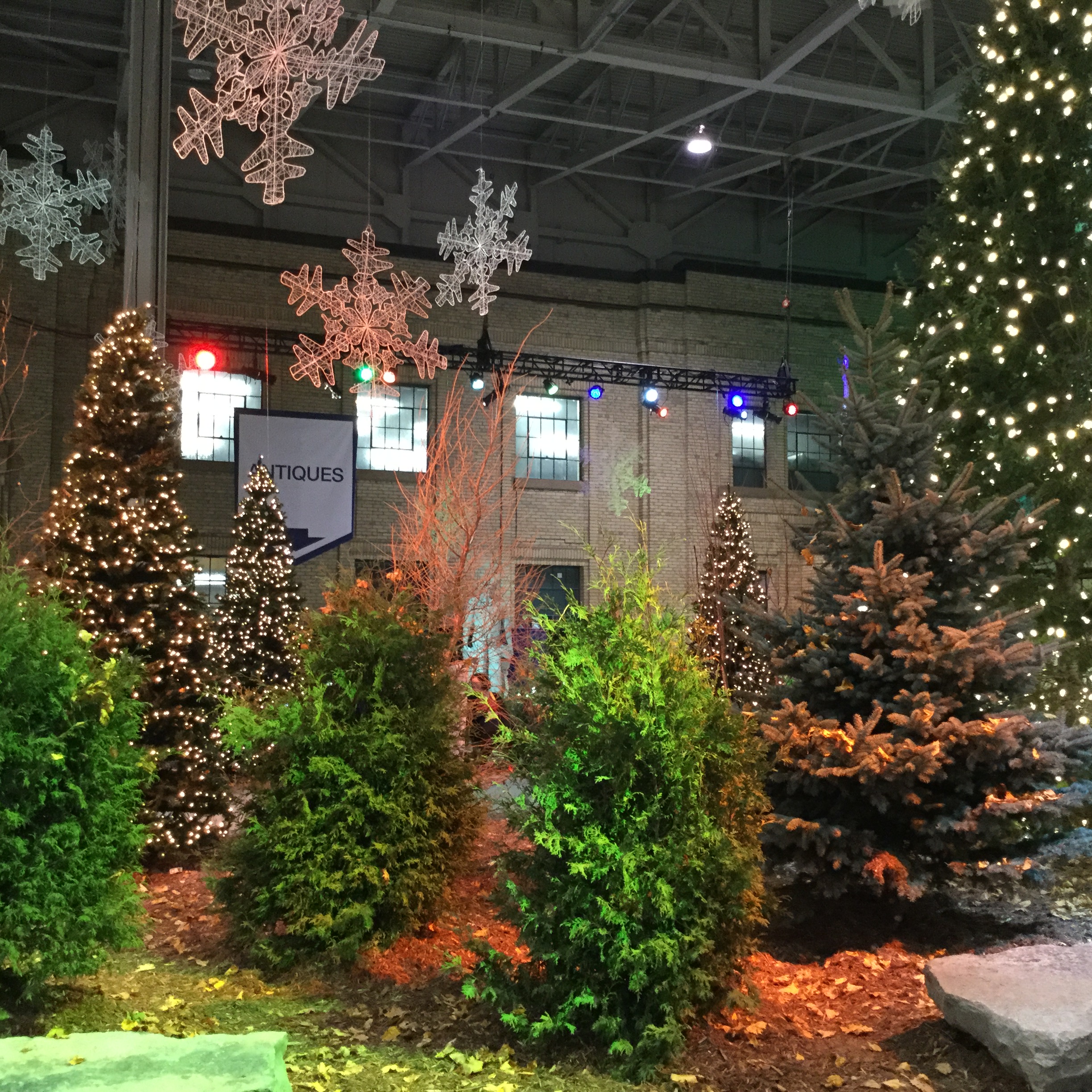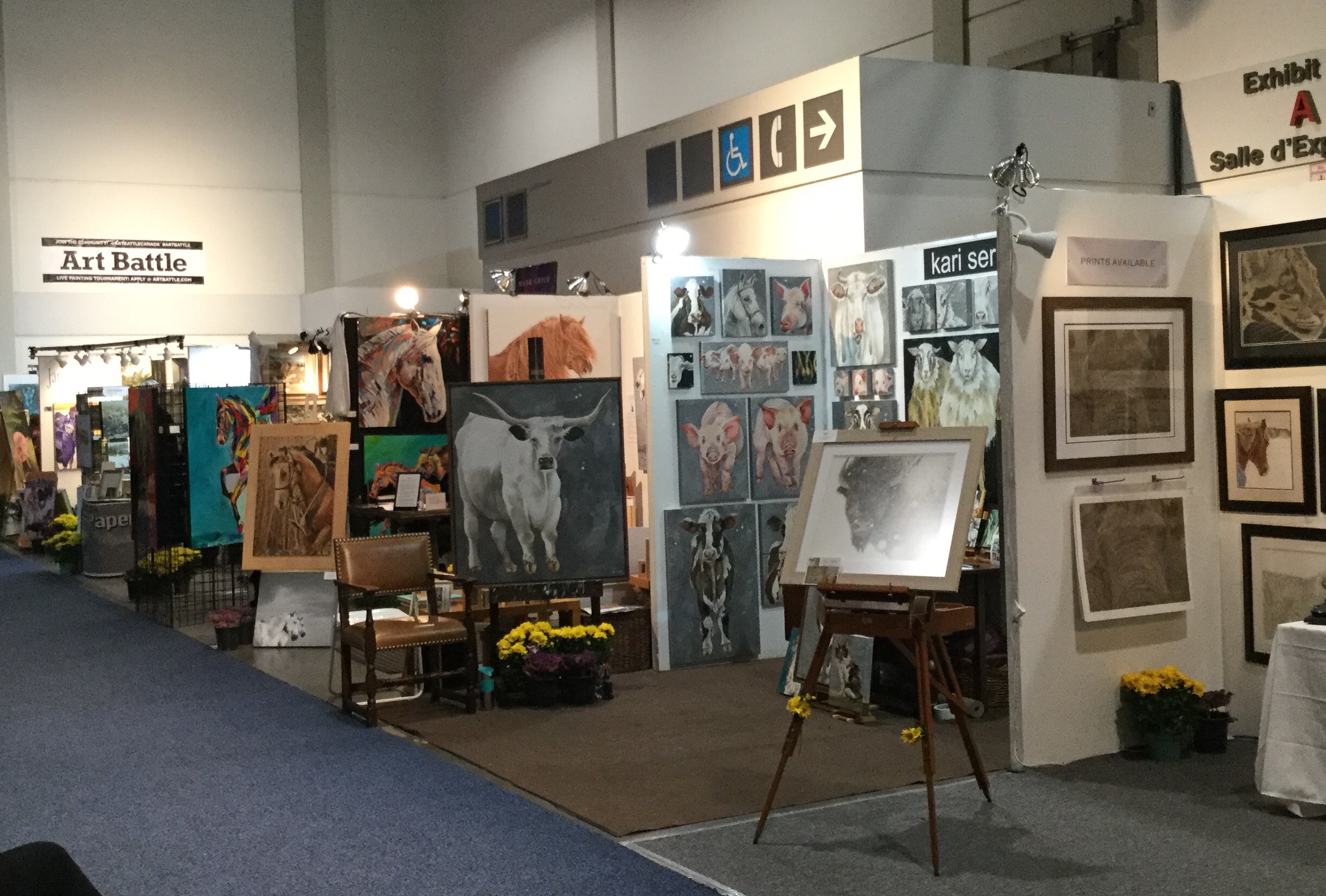 In my last blog post I mentioned my struggle with balance and time, one reader commented that with the limited time I had left I was already too late to be ready for the show, well I'm here to let you all know that it never too late. With some hard work, long hours and perseverance you can get it done! (It also helps to have a very supportive partner who keeps the meals coming and helps with the heavy lifting!!)
When I hang a show in a booth like this one I first lay out my paintings on the floor in front of the wall they will be hung on, that way I work out the overall composition of the wall before I actually drill in any screws, ( one thing I've learnt from doing these shows is how to use a drill, these walls are not nail friendly!!!)
This is a long show, 10 days, 12 hours a day, that's a lot of time, time to meet new people, make new friends and hopefully a few sales - I actually sold two pieces yesterday, so I'd say I'm off to great start!
Up next is Tuesday's Art Battle live painting competition in which I'll be participating, YIKES!!!
Stay tuned,
Kari