Meet Hudson, a very handsome Boxer. His portrait was commissioned by clients of mine as a wedding gift for his two legged parents, the wedding was last weekend and I'm really hoping that they are happy with it!
The boxer is a stunning looking dog, on the larger side of the medium dog breeds, their muscular physique and deep bark make them excellent watch dogs while their loyal ad playful nature also make them wonderful family pets.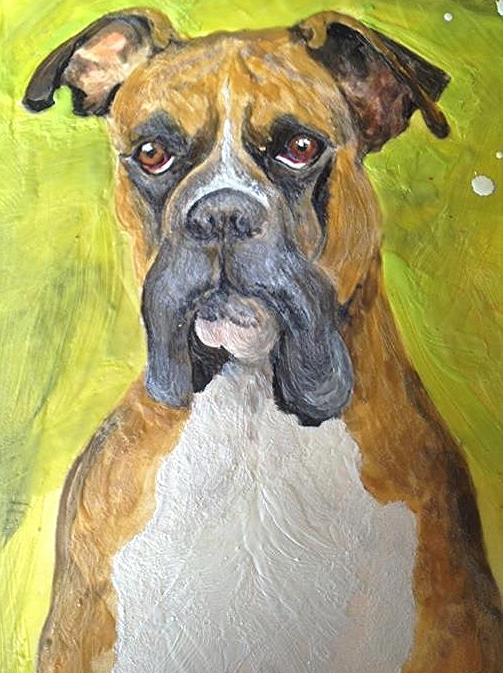 I've actually had the good fortune to paint a few of these hansome doggies in the past, one of which is above. The other is a multi-pup portrait which really is worthy of it's own post so will be writing and sharing that with you next week...
Stay Tuned.......
Kari