"Rolex" not just a fancy time piece........
This little guy with his crooked little smile is another furry friend from Trinidad. His mum had me paint his portrait as part of a fund raiser I was doing for a friend down there. As I mentioned in my last blog post white animals are no mean feat to paint, and when a client has a lovely white fluffy little guy the last thing they want is for his portrait to look grubby (they're hard enough to keep clean as it is I'm sure!!!) I did get lots of great reference material for Rolex's portrait....
I'm so happy that Rolex's mum wanted his adorable crooked little smile included, some clients like it if I diminish certain perceived imperfections, I much prefer to paint the little guys as they are, extra teeth and all!!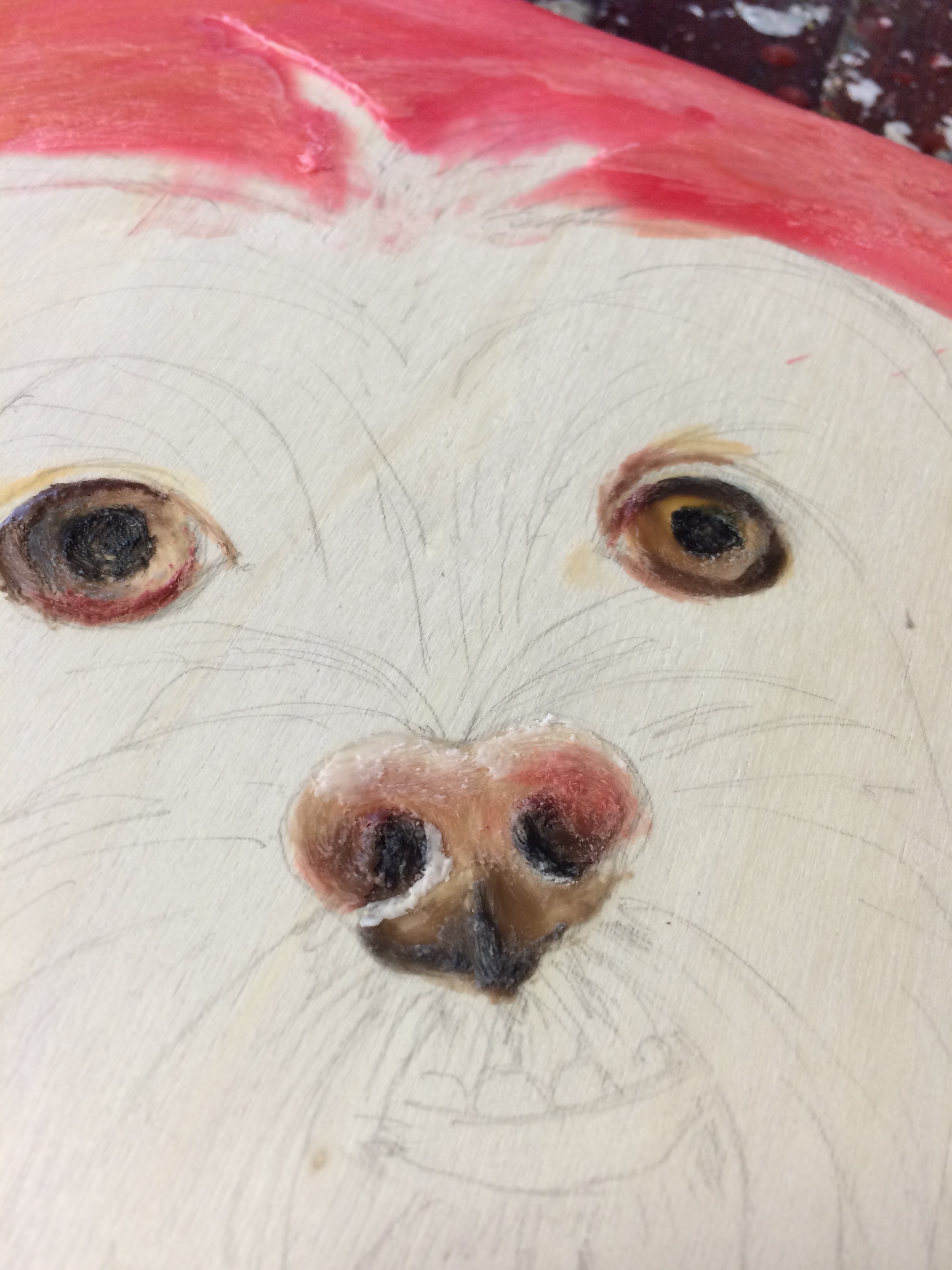 Once we established the background colour I began with his eyes and cute little nose, I guess after that I was too engrossed with what I was doing to take any more shots of the process. That or I was having moments of doubt where, while I'm painting away I'm possessed by the thought that whatever I am working on is utter rubbish - yeah, this often happens and then all of a sudden the image is there and it all works #temporaryartistpanickattack !!
Rolex's mum Della was thrilled with the outcome and I have to say so was I! Until next week..
Stay Tuned...
kari